How to set up Google Sync
Below is a short guide on how to run Google Sync on your Boxphish tenancy.
Before starting your Google Sync, it is advised that you create a separate OU within your Google environment.
Go to your Boxphish Portal
Click on 'Tenancy'
Click on the 'Users' tab at the top
Click on the 'Google' icon within 3rd Party User Imports
Select applicable Admin account: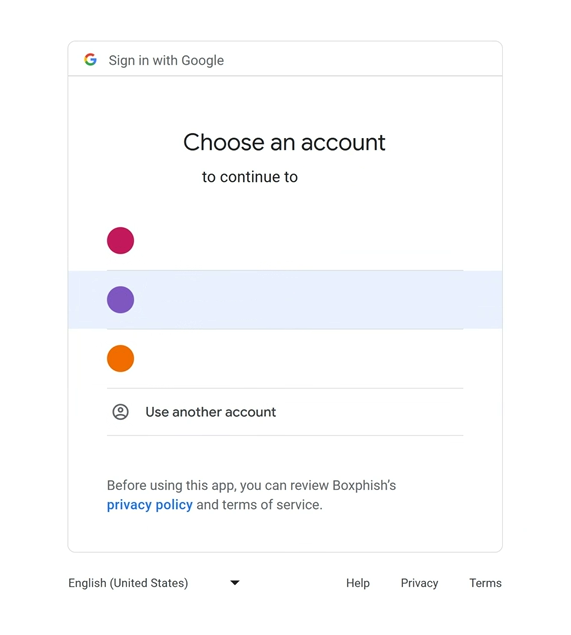 Allow Organisation reading permissions:

You will then be given a message that the import has started:

An Email will arrive once the import of units to the portal has completed. Click 'Link' within the email: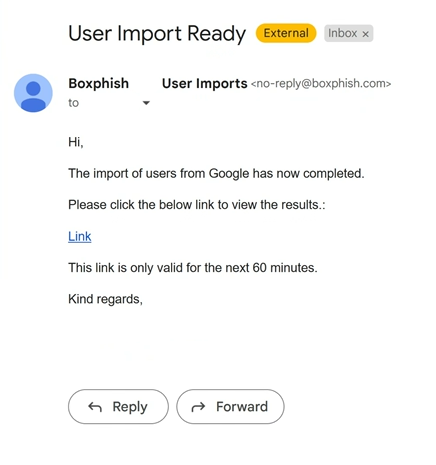 Select the OUs you would like to Sync by ticking the box(s) adjacent to them
Select 'Auto Sync' in the top right of the table bar
Finally, click 'Submit'
Please allow an hour for the system to import users on first set up. The Sync will then happen on a 24 hour cycle from the initial import each day.
Google Sync will not remove Manually added users.
---
---