Boxphish Comms Template - Microsoft
As you may have seen there has been a rapid spike in Cyber Crime and Scams impacting both UK businesses and people in their personal lives.
Something that all of us can do to ensure we are remaining as safe as possible is to know where and how to look for tell, tale signs.
We feel it is important and part of our duty of care that we provide all of our staff members with the knowledge and tips on how to lead a safer digital life.
For this reason, we have made an investment and partnered with Boxphish, a UK-based Cyber Security Awareness Training company that will provide 5-minute training modules on a regular basis, these will be starting shortly.
As part of the Boxphish platform we will also be running some tests throughout the year, these really are not to catch you out but to enable us to see if there is anyone that needs some extra support to stay safe.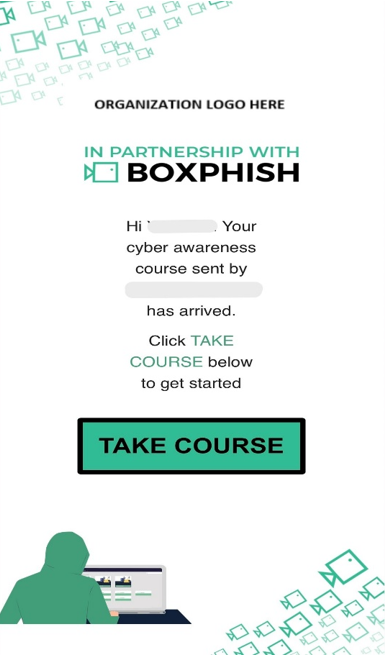 Once you get the first course, there's no need to set up a new password! Just click on Sign in With Google or Sign in With Microsoft (Please select based on the service you use) button when it's presented on their site, which will look like this: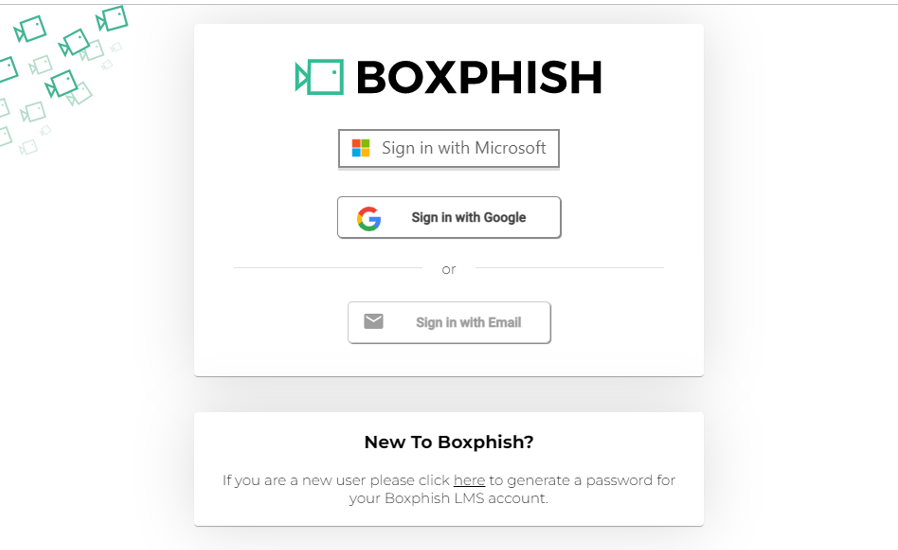 If you have any further questions regarding this, please do not hesitate to contact us at support@boxphish.com.

---
---