How to send in batches (staggered) using On-Demand
This short guide will go through how to send in batches (staggered) over a specific time frame using On-Demand.
Go to portal.boxphish.com
Sign in using either SSO or Email
Click on the On-Demand on the left-hand side
Section 1:

Select the dropdown field
Choose either a course or simulation

Section 2:

Select the dropdown field
Choose an option as shown below

Select the Schedule Simulation/Course toggle

Select the Send Emails in Batches toggle

Make sure to select 'Pause on weekends' if you do not want the sends to go out on a weekend

Click Calendar icon to select a date range for the sends (minimum of 2 days)

Select a time frame for the sends to start and end each day

Select if you would like to send to either a Department, Location, User, Group, or Tenancy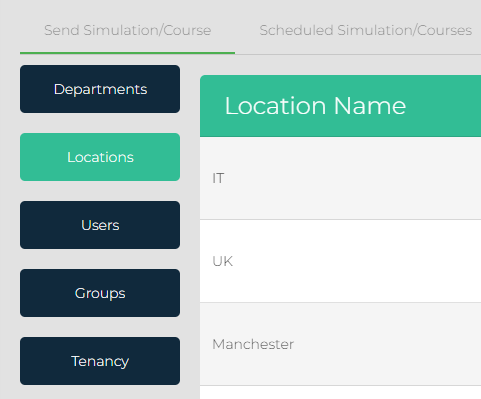 Click on the send icon

Click okay to confirm the action
You can view/cancel any future sends applied through On Demand by selecting Scheduled Simulation/Courses while in OnDemand

If you wish to send on a single day please refer to Calendared sends
HERE
Be aware batched sends will spread evenly between the start date/time and end date/time. For example 1000 sends over 10 days will send around 100 a day.

---
---